Your Freight is our Priority!
Experience of more than 12 years speak for reliability, transparency, speed and security!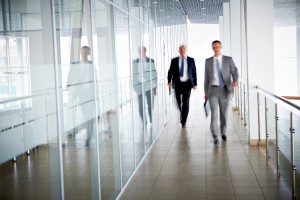 Gemma Express is a company which specializes in time-sensitive transportation of all kinds of goods.
With European special and direct deliveries, as well as worldwide express air freight, we have years of experience. With our European partner sites that are linked through a common IT platform, we operate for our customers in the automotive, engineering, aviation, fashion, defence and much more. National, European and Worldwide!
Our multilingual team is available 24 hours a day, 7 days a week for you. With our worldwide network from cars to complete aircraft and thus solve your short term related transportation problems. We offer our customers reliability, transparency, speed and security!

Gemma Express offers a complete air freight forwarding service including advice on freighting methods, arranging bookings on scheduled passenger & freighter flights, full load & split charter flights, and associated services. Priority Freight handles all manner of airfreight from single documents to high volume air cargo, dispatching both consolidated and direct air shipments, whichever is relevant. We have particular experience in the shipment of electronic components, high value items, medical supplies, breakdown parts and aircraft spares for AOG situations.
Gemma Express's professional and flexible team are experts in organising the fastest and most efficient means of air freight transport to all destinations worldwide, whether you need a door to door service or airport to airport.

Our modern fleet ships goods between many western European countries – from Germany, Great Britain, Holland, Belgium, Italy, France, and Austria to Lithuania, Poland and back again. In addition, we transport freight to and from Russia.
The advantages of choosing us for European freight transport:
Our own vehicle fleet
24/7 hours service
We can provide a total solution, shipping freight from the customer's factory in every direction by tautliner and temperature-controlled semi-trailers including express vans
We have long-term agreements with major European manufacturers and are able to offer competitive rates for the transportation of freight across Europe
We offer freight safety guarantees, have long experience of handling high-value freight and put in place high safety requirements
We respond promptly to a customer's requirements and adjust accordingly
Our highly-qualified team can communicate effectively in many European languages to help customers resolve any issues that arise and promptly offer the most efficient solutions